What Does INFINITI Have Planned For its Electric Future?
As fellow automotive titans roll out their branded concepts, visions, plans, production models and Electric Vehicles, INFINITI has been noticeably quiet as of late. INFINITI USA has been keeping their zero-emission plot a well-kept secret for the last handful of years. Fans of INFINITI and all luxury automotive brands may already have some insight in regards to what to expect!
Meet The QX Inspiration:
INFINITI began introducing the QX Inspiration to friends and family in January of 2019. Please join Competition INFINITI in welcoming the first fully electric concept vehicle from INFINITI!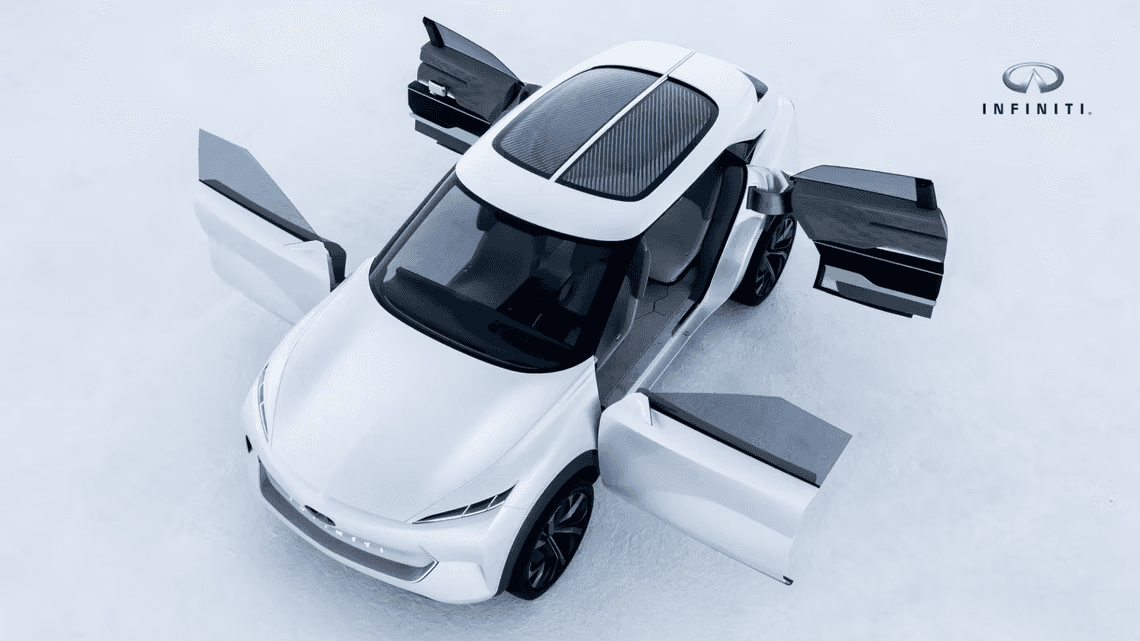 This modern vehicle started as a blank slate but is shaping up to be one gorgeous creation! Beginning this Earth-friendly adventure with no predetermined blueprint gives birth to an incredible opportunity for the engineers and designers. The conjuration of the INFINITI QX Inspiration was led by Taisuke Nakamura, INFINITI's Design Chief, and is responsible for INFINITI's design globally. Having full creative freedom means Nakamura and all of the INFINITI designers are able to rethink, reimagine and redesign their entire range from the ground up. This is wordlessly beneficial as it lends the creative team limitless space to utilize and weave extreme thoughtfulness into every available inch.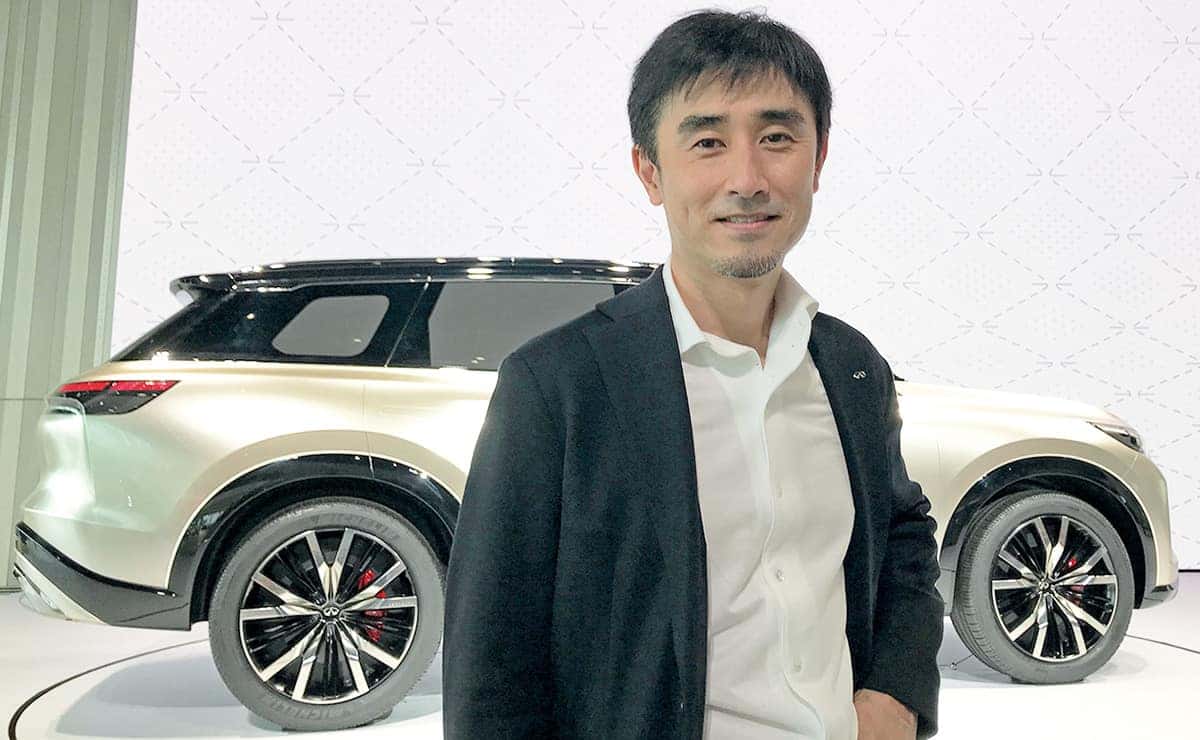 Step into the cabin and get reacquainted with the INFINITI interior! Find tranquility within the power of "Omotenashi", the principle of Japanese hospitality. Omotenashi translates to "wholeheartedly look after guests." "Omote" means public face, "nashi" means nothing; combine these two Japanese words and the message is clear:
"Every service is from the bottom of the heart- honest, no hiding, no pretending." –The Michelin Guide
Hopefully one day you can put your hands on the silky leather steering wheel, sit in the hand-quilted leather cabin, and take in the sights of the cabin's ambient lighting inspired by colors that blossom during Japan's springtime.
"The QX Inspiration is not just our first fully-electric concept car, it defines a new era of INFINITI design powered by outstanding performance and range confidence." –INFINITI USA
Meet the INFINITI Qs Inspiration:
Debuted at Auto Shanghai in 2019, the INFINITI Qs was unveiled with a very specific message to convey. This concept EV from INFINITI was not created to show off its design or modular architecture, INFINITI wanted to show their fans and EV/vehicle enthusiasts their overall plans and mission for electrification.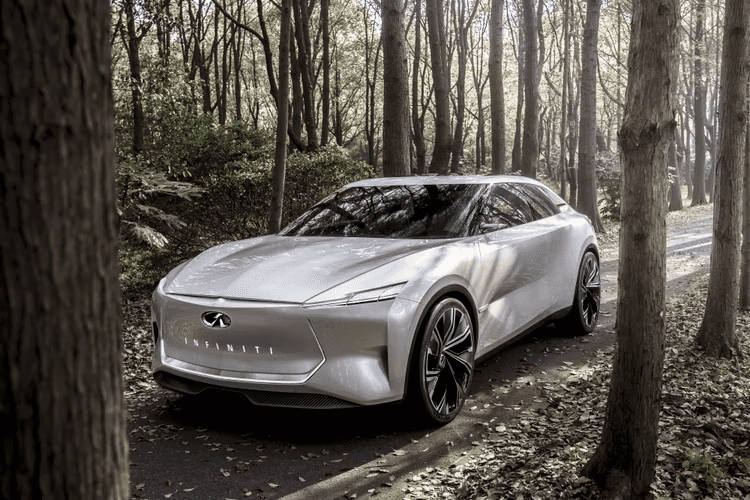 Some high hopes will absolutely be delivered when the iconic INFINITI chrome badging arrives in the automotive market. Karim Habib, an alumni of BMW, was the leader of the INFINITI Qs' design efforts. His efforts will create a lasting impact with the INFINITI brand.
"Habib created the INFINITI Q Inspiration concept and helped develop INFINITI's new design language centered around a new line of electrified vehicles. Before that, he used to work at BMW where he designed the previous-generation 7 Series." –Guillaume Rivard, thecarguide.com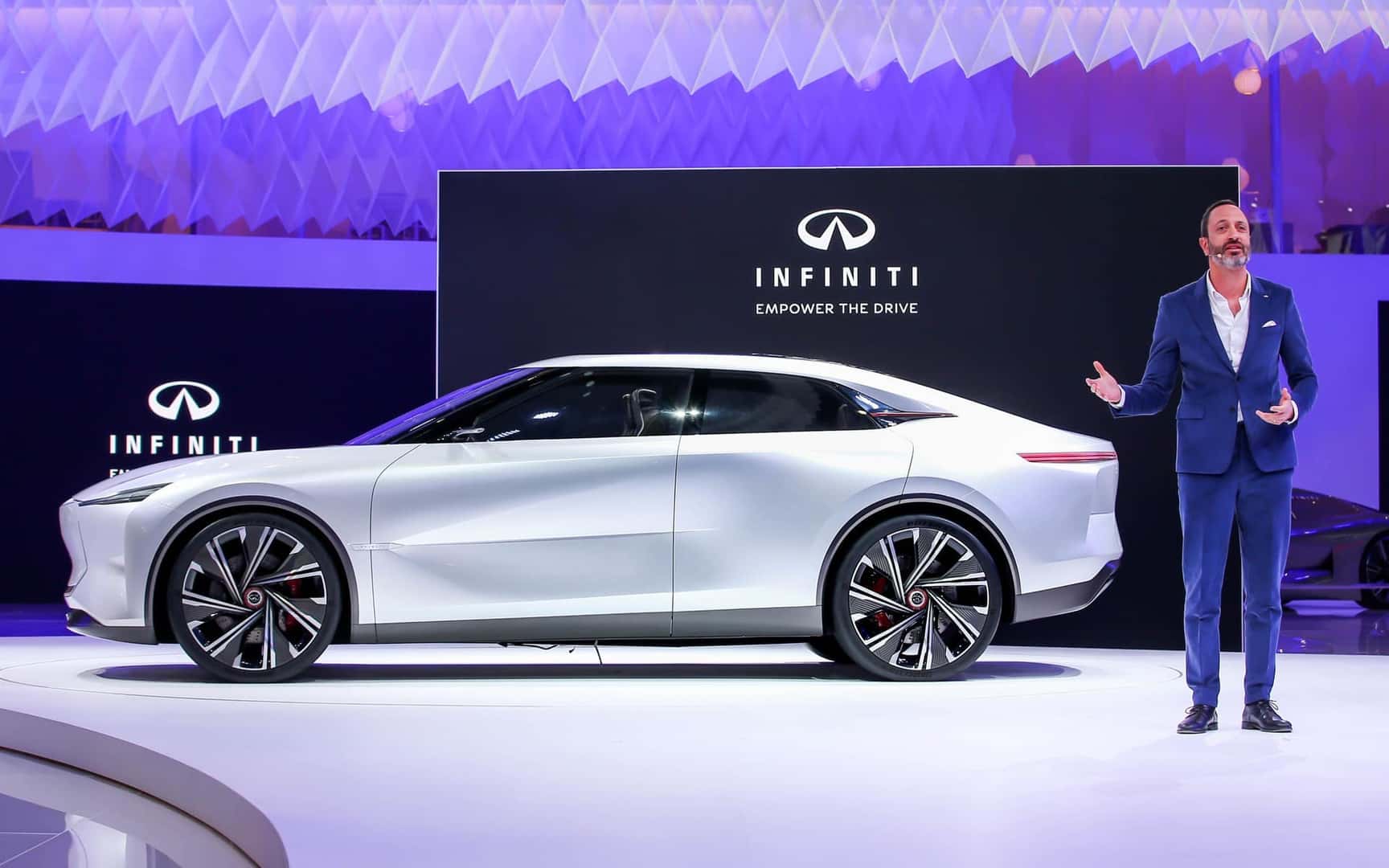 The INFINITI Qs features a silky presence that can only be associated with the INFINITI brand. A smooth bodystyle is draped elegantly over the internal mechanics; the hood, bumper and front grille were designed to be as slick and glossy as the saturated hues that inspired INFINITI's Moonbow Blue!
Future EV Plans From INFINITI:
The INFINITI Qs Inspiration Concept is the first step taken by INFINITI in regards to achieving eco-friendliness! As they begin finding comfort in making strides toward electric vehicles, Competition INFINITI anticipates their steps to be a bit more heavy-footed in the future.
"The concept's bigger purpose is to showcase INFINITI's electrification plans, which includes turning its entire lineup into hybrid and electric cars, beginning in 2025. The company's new roadmap exhibits tighter planning with a focus on spending the next few years consolidating and preparing for the launch of its electric cars. That's why we saw the QX Inspiration Concept in Detroit, and that's why the Qs Inspiration Concept is currently in Shanghai." –Kirby Garlitos, topspeed.com
Competition INFINITI cannot wait to see the result of INFINITI breaking into a full sprint to join the Electric Vehicle race! With the year of 2023 shaping up to be as flashy as the 2023 INFINITI Q50 Red Sport 400 Black Opal Edition, we cannot wait to see what unveils itself with INFINITI next! To be kept fully informed, follow our social media! Find us on Instagram, Facebook and Linkedin to ensure immediate INFINITI EV updates!