Tire & Wheel Program: Get The Most Out Of Your Tires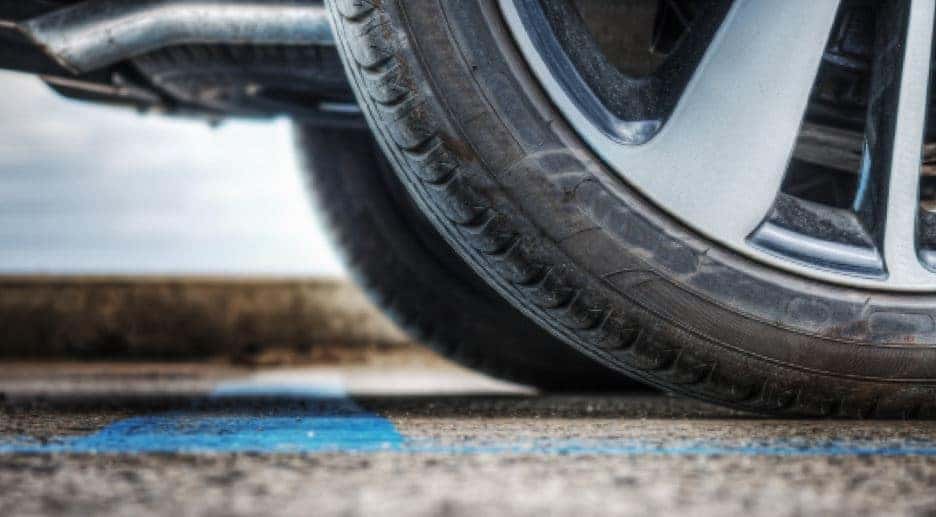 Here at of Competition INFINITI of Smithtown, we compiled a small list of tips to help maintain your vehicle's performance. We hope to give you the confidence you need when driving, especially during the harsh snowy winters here on Long Island.
How to Get The Most Out of Your Tires
Tip #1
Rotate your tires every 5,000-7,000 miles. This will help your tires wear evenly.
Tip #2
Keep your vehicle's tire pressure at the recommended level. Low tire pressure can cause your tires to wear and lose grip on wet, rainy surfaces. Take a look at your owner's manual for the recommended PSI for your tires.
Tip #3
Check your vehicle's tire pressure on a regular basis. Checking at least once a month will help maintain your vehicles performance. We also suggest checking your tires pressure before a long road trip.
Tip #4
It is extremely important to check your tires tread depth regularly. A simple way to check tread depth is by inserting a quarter upside down into the tire groove. If you can see above Washington's head, you need to replace your tires.
If you are unsure about the condition of your tires, we recommend seeing a professional. With a highly trained team and a Tire Center located in our dealership, we will help you find the tires that best suit your vehicle and your needs.

Tire and Wheel Program
Your vehicle's tires experience great amount of wear and tear, especially during the winter time here on Long Island. Protect your vehicle with the Tire and Wheel Program after you've made your purchase.
Coverage
The Tire and Wheel Program will pay to repair or replace your tires and wheels if your vehicle's tires are damaged by a road hazard such as a pothole, nail, tree limb, or other debris. All repairs or replacements will be performed by authorized repair technicians and facilities.
In addition to protecting your tires and wheels from unexpected hazards, this program also includes many benefits to assist you in getting back on the road as soon as possible. With a variety of plans offered, you can find the plan that fits your individual needs and budget. Coverage is available for up to 7 years.
Additional Benefits
Emergency Roadside Assistance
Every Tire & Wheel Program includes 24/7 nationwide, Sign & Drive emergency roadside assistance (max $150 per occurrence, limit 3 incidents per 12 month period) that will assist you in;
-Towing
-Jump start
-Flat-tire
-Fluid delivery
-Lockout assistance
Rental Car
In the event your tire/wheel repair requires an overnight repair, you are eligible for a $50 per day (max 4 days) rental car benefit. This cost will be offered as a reimbursement allowance or "direct bill" through our authorized direct bill rental car companies.
Trip Interruption
If your vehicle breaks down more than 100 miles from your permanent residence, you will be reimbursed for lodging and meals up to ($100/day for 3 days).
Stop by Competition INFINITI of Smithtown to learn more about the Tire and Wheel Program. Contact our Finance Department or visit our Service Department with any questions or concerns you may have. Schedule a service with us online and be sure to also check out our service and parts specials. We look forward to seeing you at our INFINITI dealership located at 587 Middle Country Road, Saint James, NY!