The 2023 INFINITI Q50 Red Sport 400 Black Opal Edition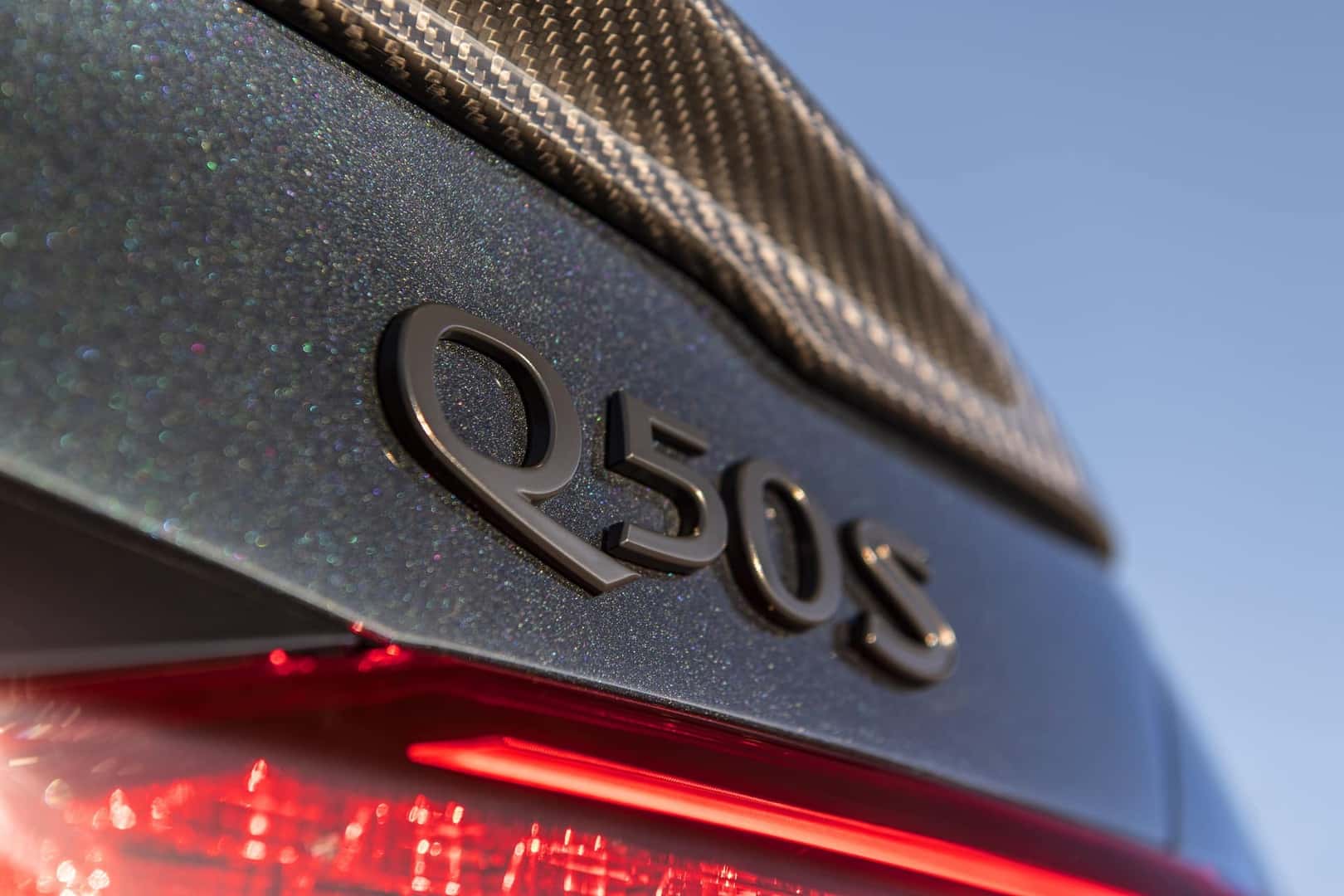 Are you looking for a dreamy, new gem to add to your growing collection of vehicles? Do you want to experience luxury that can only be illustrated by the complexity and rarity that is the iridescent shimmer of an opal? INFINITI USA has read your mind and has the perfect sedan for you!

Meet the 2023 INFINITI Q50 Red Sport 400 Black Opal Edition: the color-shifting, head-turning INFINITI Q50 Red Sport 400 sedan from INFINITI!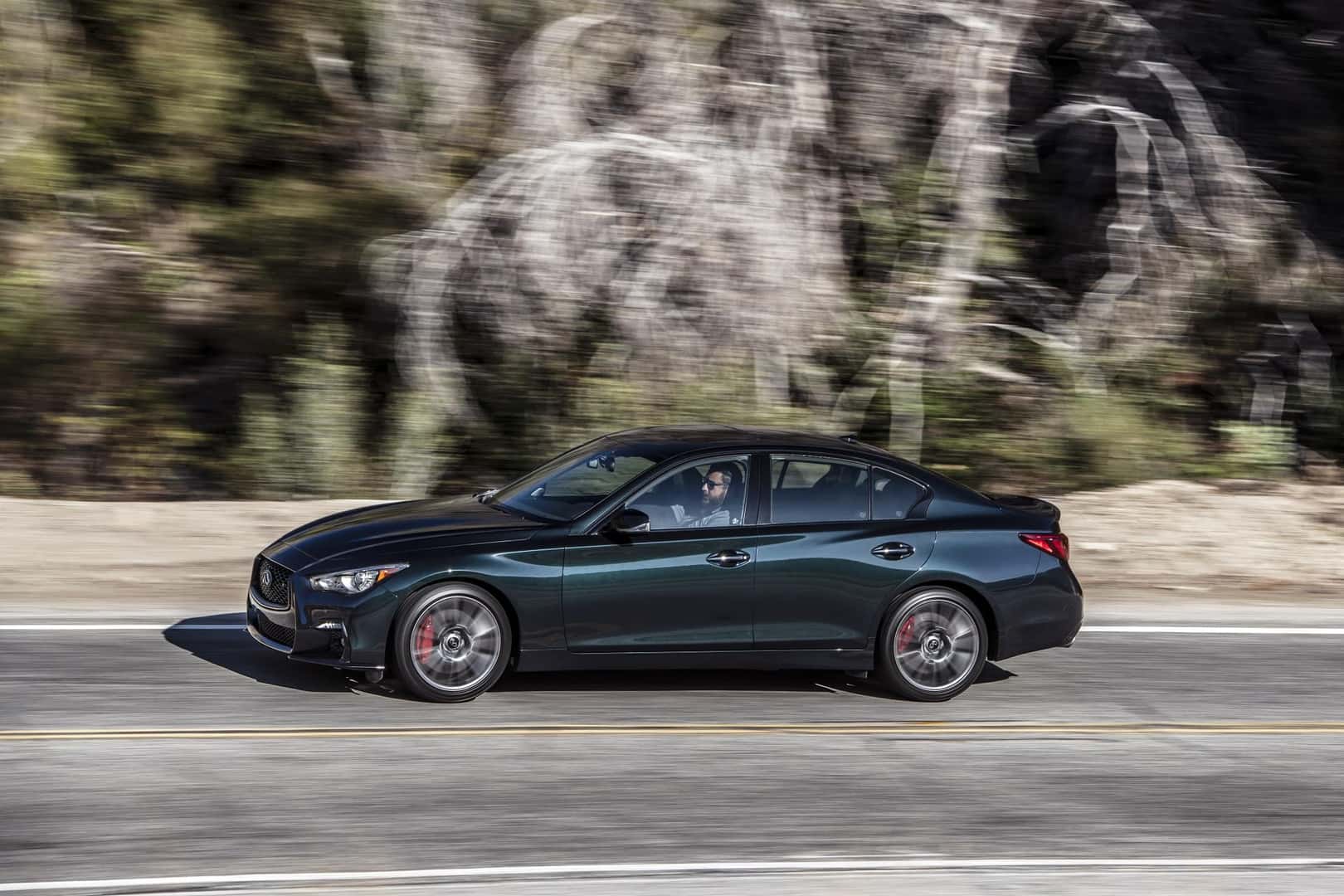 The exterior of this INFINITI sedan is something the car industry has never seen before… This otherworldly sedan will constantly reflect a stunning lightshow of multi-chrome finishes.  The Black Opal Metallic paint shimmers and shifts while the Midnight Purple base (one of the most legendary and iconic paint colors in Japanese supercar history) mirrors it, throwing flecks of greens, blues and purple hues. This color-shifting paint reflects a color and finish that consistently varies. The biggest impact on which tones and flashes will display depends entirely on the quality and type of lighting as well as what angle you are viewing this special sedan from!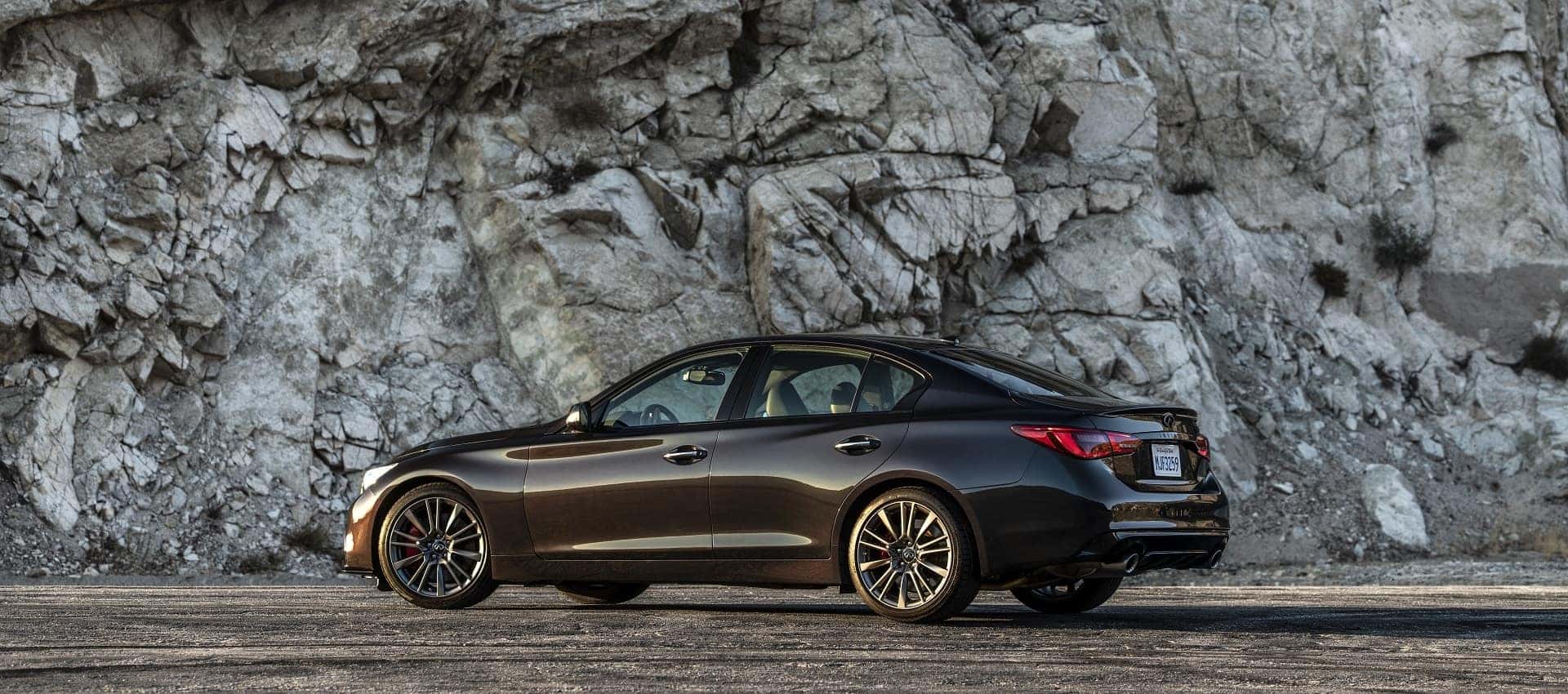 This exclusive exterior is only available on the Black Opal Edition Package on 2023 INFINITI RED SPORT 400 models with RWD or intelligent AWD. If you'd like to purchase this limited edition and limited supply sedan, the Black Opal Edition Package retails for roughly $2,200. The 2023 INFINITI Q50 Red Sport 400 starts at $56,500.


The mesmerizing Midnight Purple paint finish isn't the only thing included in this unique package. INFINITI USA has enhanced and included other exciting features as well. The typical chrome INFINITI logos and badges are now presented in a satin black finish and the rear spoiler is made up of exposed carbon fiber.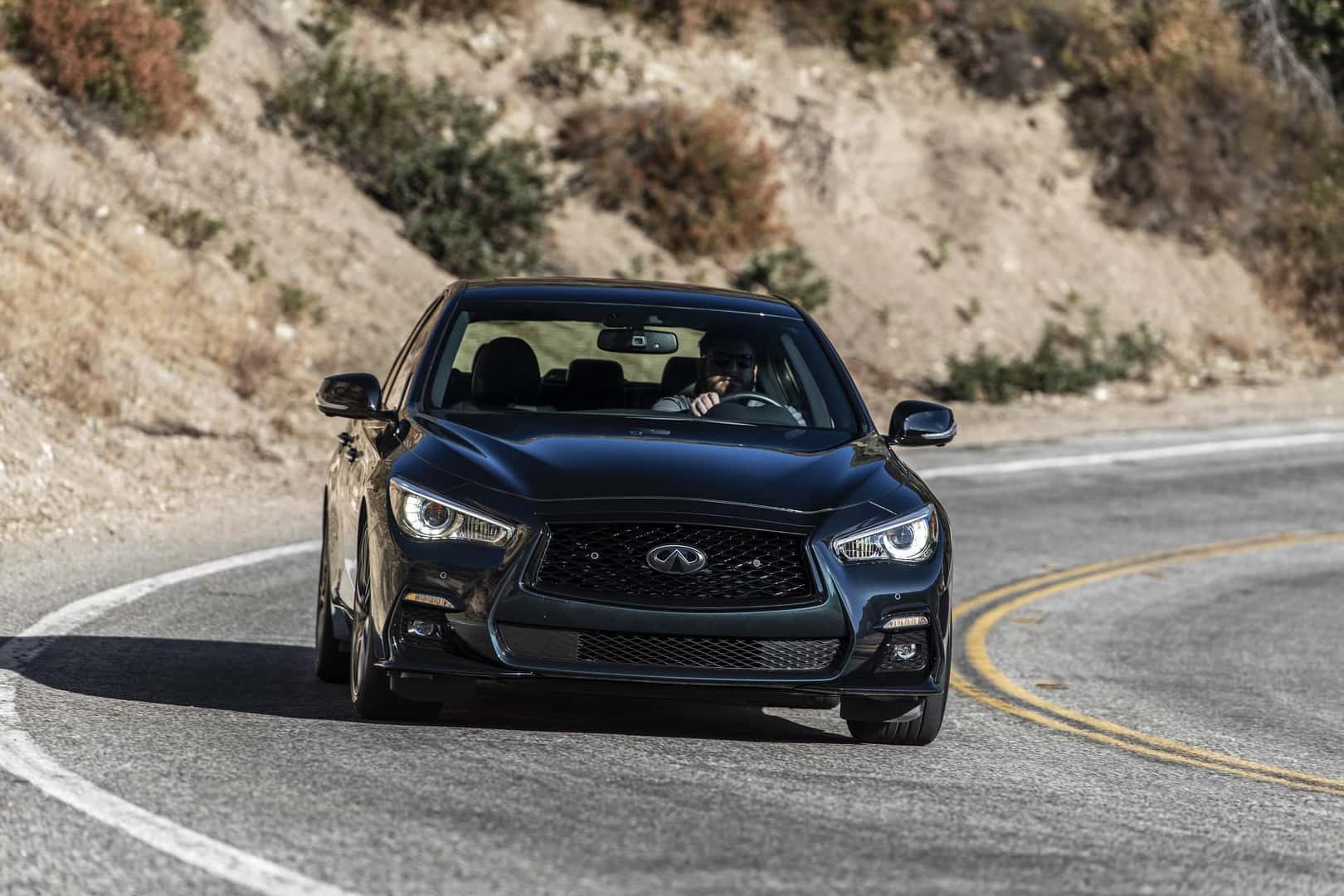 Don't worry VQ fanatics! There are changes internally as well! INFINITI USA has implemented a 3 liter, VR-series, twin-turbo V6 engine under its hood. The 2023 INFINITI Q50 Red Sport 400 harnesses the power of 400 hp with 350 lb-ft of torque! The brakes were upgraded with 4-piston front and 2-piston rear calipers. The suspension is a dynamic digital suspension.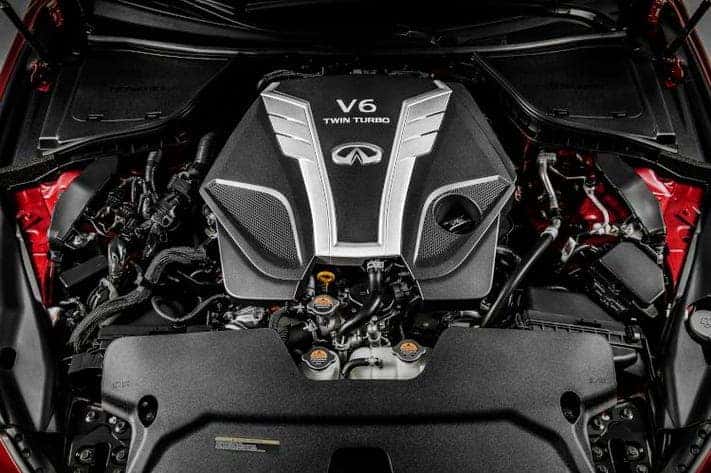 As a part of our #CompetitionINFINITIFamily, we are sure you've heard about the arrival of the INFINITI Premium Care Maintenance Program! For 2023, when you purchase a new INFINITI vehicle (and the new 2023 INFINITI Q50 Red Sport 400 Black Opal Edition) owners get the added benefit of this incredibly helpful maintenance program!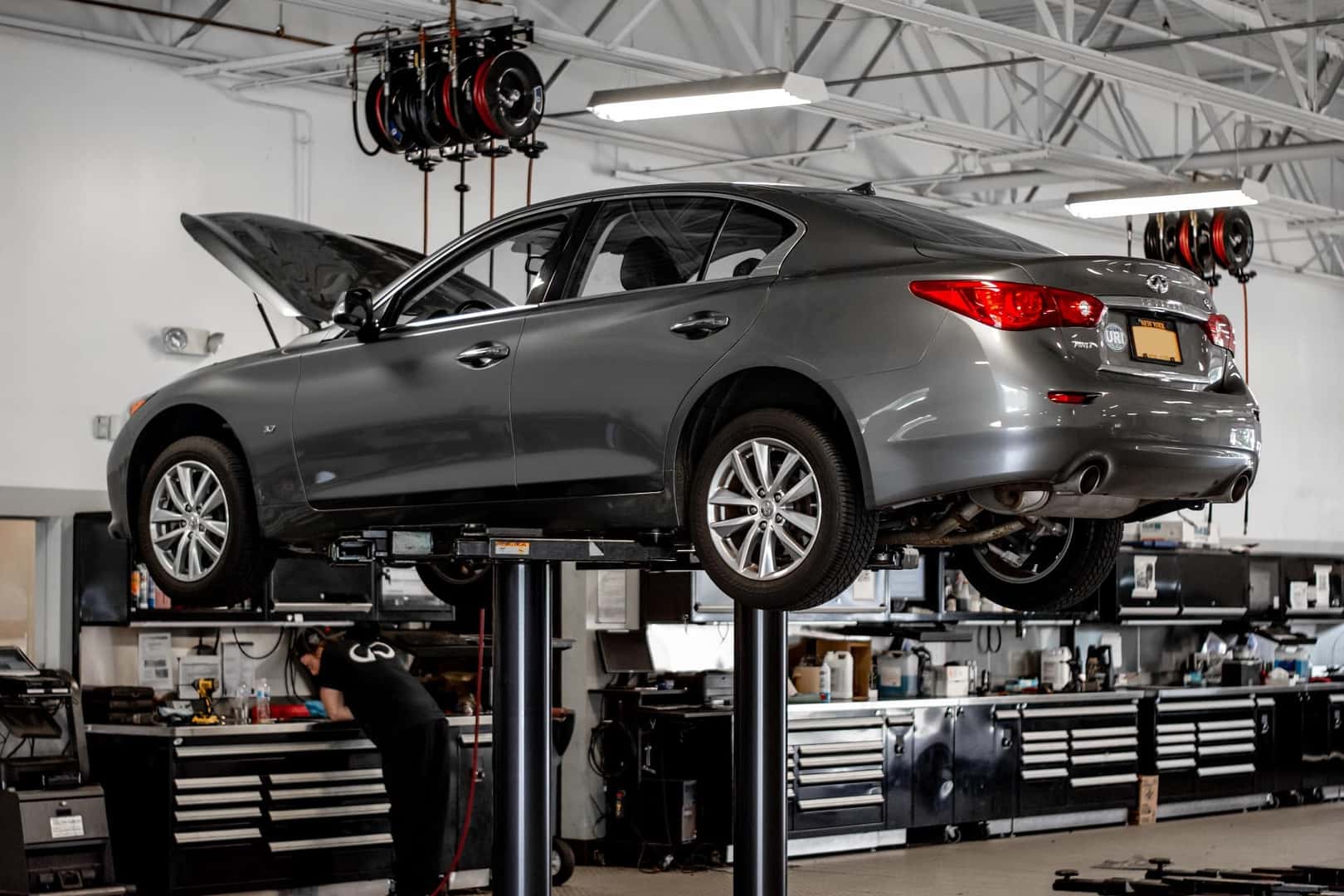 Although the 2023 INFINITI Q50 Black Opal Edition appears to be changing colors from one moment to the next, Competition INFINITI is going to be staying solid as your source for all things VQ! Keep a close eye on our Instagram page. We are hopeful to receive this rare beauty into our showroom. As soon as we lay our eyes on this treasure, you will too! What do you think of this mystical beauty?