Signs of Low Car Coolant/Antifreeze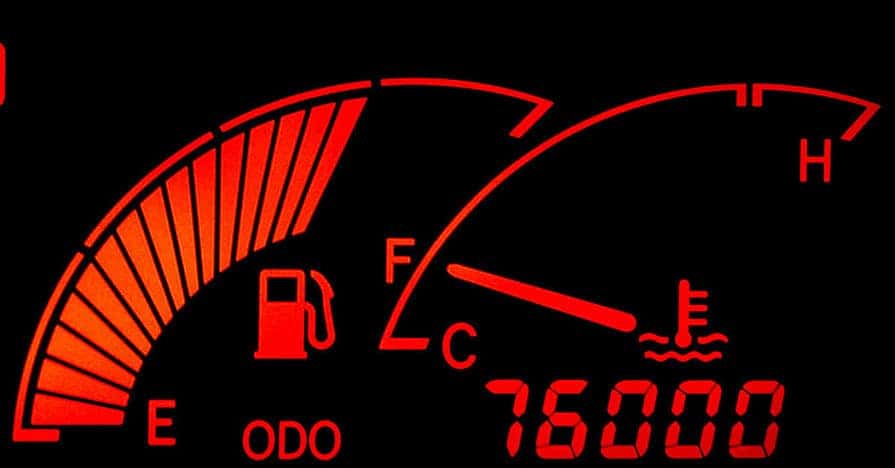 Your car's coolant/antifreeze is the most important fluid underneath the hood of your vehicle. Serious damage can be done to your vehicle if your coolant/antifreeze is running low.
What does coolant/antifreeze do?
Coolant/antifreeze circulates throughout the engine, maintaining the temperature of the engine to prevent it from overheating. Depending on the model and year of your car, you may experience an automatic engine cut-off if it is running low. However, if your car is not equipped with this feature, you may damage or even destroy certain parts of your vehicle.
Warning signs of low or no coolant/antifreeze:
Dashboard warning light: When coolant/antifreeze is low, your vehicle may notify you on its dashboard. However, not all cars are equipped with this feature.
Rising temperature gauge: A rising temperature gauge may be due to an increase in your engine's temperature.
Automatic engine cut-off: Most modern cars are equipped with an automatic engine cut-off feature. When coolant is low, your engine will start to heat up. The feature will automatically shut off the engine to prevent damaging the engine. Once your engine cools down, you will be able to drive your car again.
Poor fuel economy: If you notice your car is burning through gas a lot quicker than usual, this may be due to a lack of coolant/antifreeze. At the right temperature, your car engine will burn fuel efficiently. When the temperature of your engine changes, it does not burn fuel efficiently.
Internal heating system not working properly: If your heater is blowing constant hot air or not working at all, a larger problem may reside underneath your vehicle's hood due to a lack of coolant/antifreeze.
Distinct sweet smell: Coolant/antifreeze has a very unique sweet smell. If your vehicle's coolant/antifreeze leaks, you may notice a sweet smell arise in your vehicle's cabin.
If you are unsure about the status of your vehicle's coolant/antifreeze, bring your car in for a service at Competition INFINITI of Smithtown! Our highly trained team at our Service Center will gladly help you and provide you with the service you need to ensure you that your car is ready for the winter season. Stop by our Express Service for whatever service you may need. Whether it be a tire replacement, oil change, or even just an inspection, our team is here to help. Be sure to check out our parts and service specials! Contact us or visit us today at Competition INFINITI of Smithtown located at 587 Middle Country Road, Saint James, NY! We look forward to seeing you!