2021 INFINITI QX80 Awarded The 5-Year Cost To Own Award By Kelly Blue Book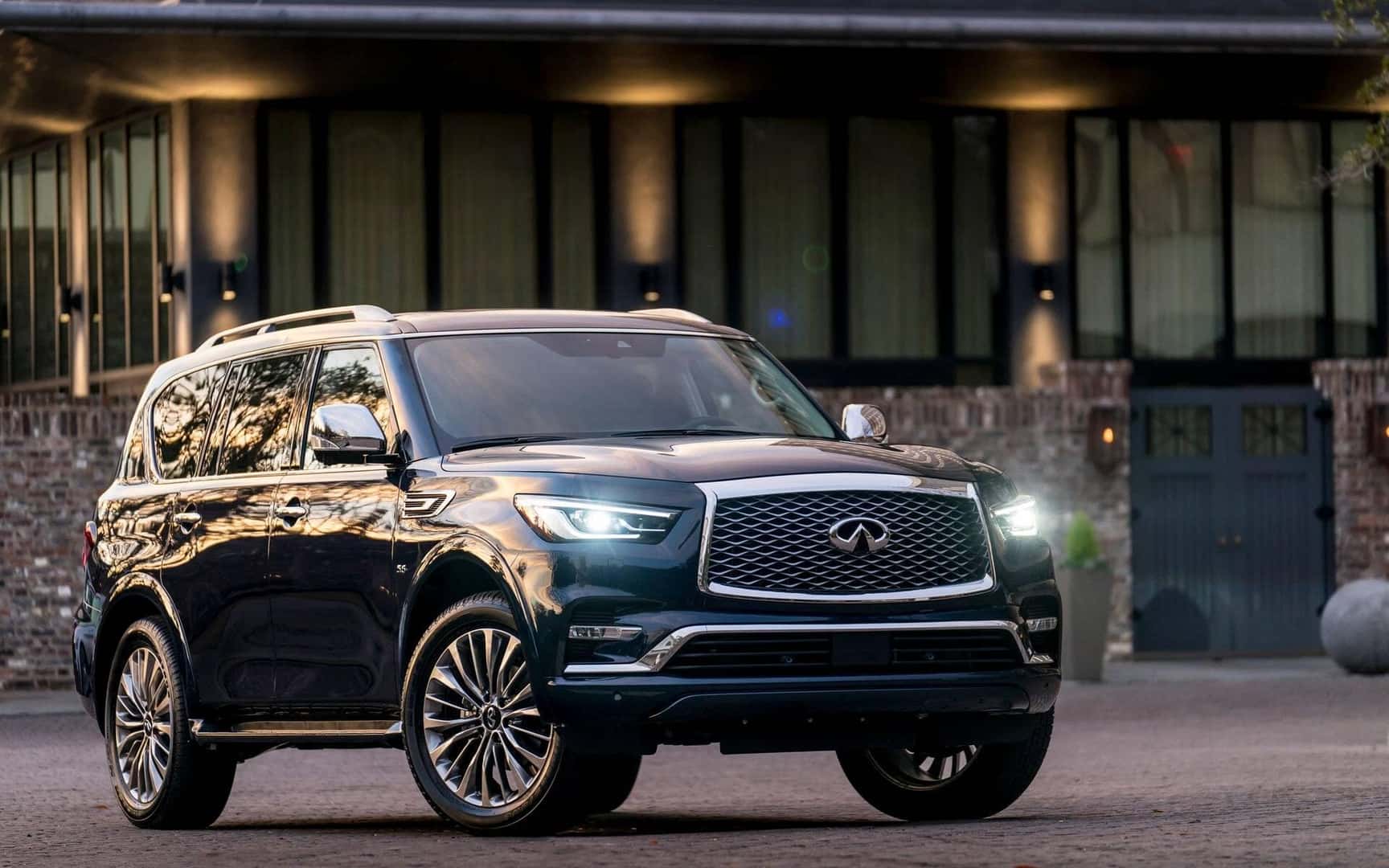 The Kelly Blue Book, or KBB for short, is a vehicle valuation and automotive research company that is recognized by both consumers and the automotive industry and has been around since the late 1920s. Using predictive analytics and industry analysis, they review trends that provide us with the most up-to-date information. That being said, we are proud to announce that the 2021 INFINITI QX80 has been given the 5-Year Cost to Own Award by being the Lowest Cost To Own Among Full-Size Luxury SUVs by the notorious KBB!
The stunning 2021 QX80 is INFINITI's flagship SUV. With a crown like that, you can bet that this luxurious SUV does not skimp out on any aspect. Featuring an advanced 5.6-liter DOHC V8 engine that can produce up to 8,500 pounds of towing capacity, this SUV is certified powerhouse.
Key Features That Make the 2021 QX80 Great For Drivers Across Long Island
Design 
The whole family will be at ease whether you're going out to eat, driving to the annual trip to Montauk  or the Hamptons, going to the beach this summer, or even skiing in the winter! No matter what temperature, INFINITI makes sure their passengers are as comfortable as possible.
-Seating For Up to 8 
-Dual Climate Control Seats.
Technology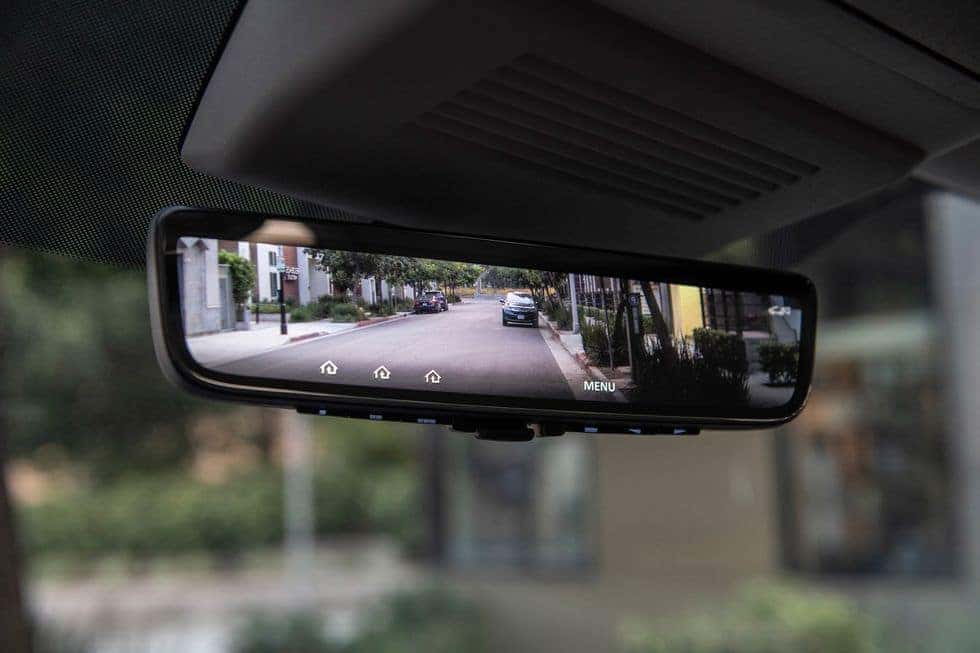 INFINITI is one of the top-leading brands when it comes to vehicle technology. The following features help make your everyday life as convenient as possible. Whether you need directions to the Smith Haven Mall or the Lake Grove Shopping Center, or you need help getting into your parking spot, you can always count on your 2021 QX80 to provide a helping hand!
Performance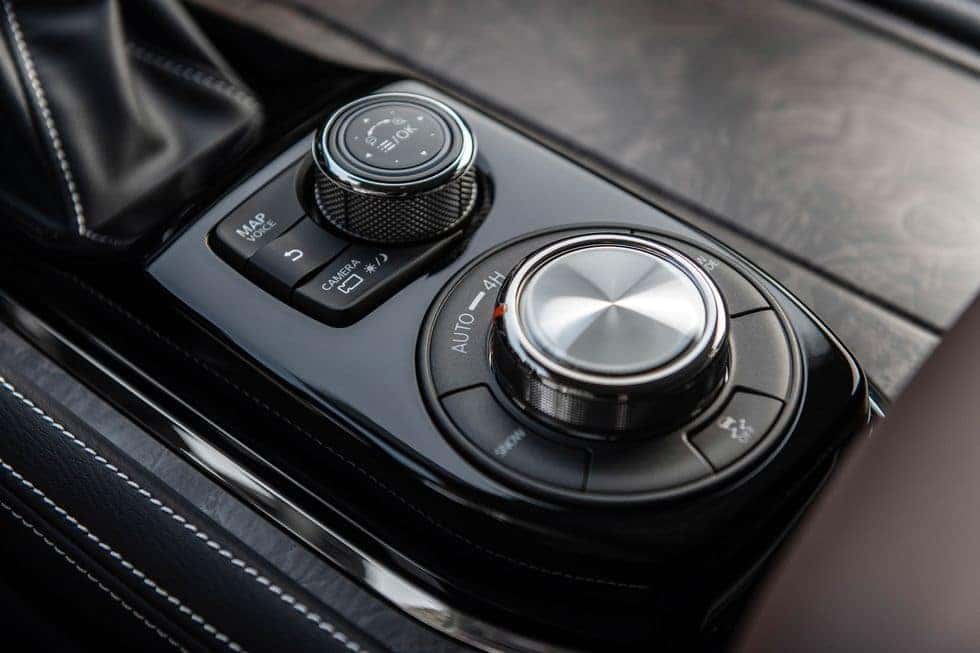 Whether you're driving your new INFINITI vehicle near New York City, the LIE, the Northern or Southern State Parkway, or out East, these features will keep you at the top of your game when in your 2021 QX80.
Less Vertical Motion

All-Mode 4WD
Safety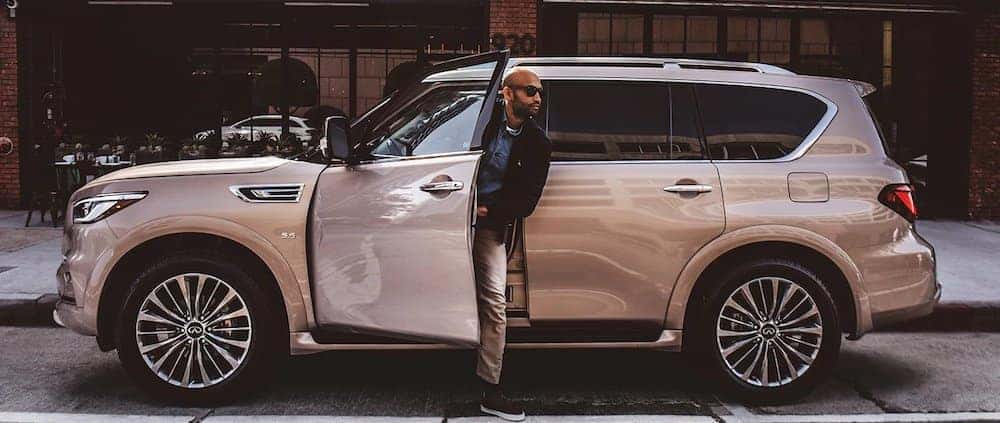 Your vehicle is where many important moments happen. Whether it be driving to the MacArthur Airport for a family vacation, to bringing your newborn home and taking them to school many years later, INFINITI vehicles are built to keep you and your loved ones safe so that new memories can always be created! Various features are put into this luxurious SUV so that drivers all across Smithtown, Centereach, Selden, Lake Grove, and surrounding areas can feel safe behind the wheel.
-Forward Emergency Braking With Pedestrian Detection
– Blind Spot Warning and Blind Spot Intervention
– Predictive Forward Collision Warning
– Lane Departure Prevention
– Impact Protection
With so many advanced features wrapped up in one pretty package, it's no wonder that the QX80 has received such high praise for being very cost-efficient for what you receive! Built to last, INFINITI SUVs truly are one of the hottest trucks on the market right now!
Looking to get into your very own 2021 INFINITI QX80? Stop into our St. James located dealership or contact a member of our knowledgeable staff so that you can get into the luxury SUV of your dreams!