New INFINITI Trademark Hints at New INFINITI Crossover Coupe!
Competition INFINITI has been keeping our eyes on the pavement and on various patents as well! It is with great speculation (and excitement) that there seems to be an INFINITI model in the works that will be specced between the INFINITI QX80 and the INFINITI QX60 model!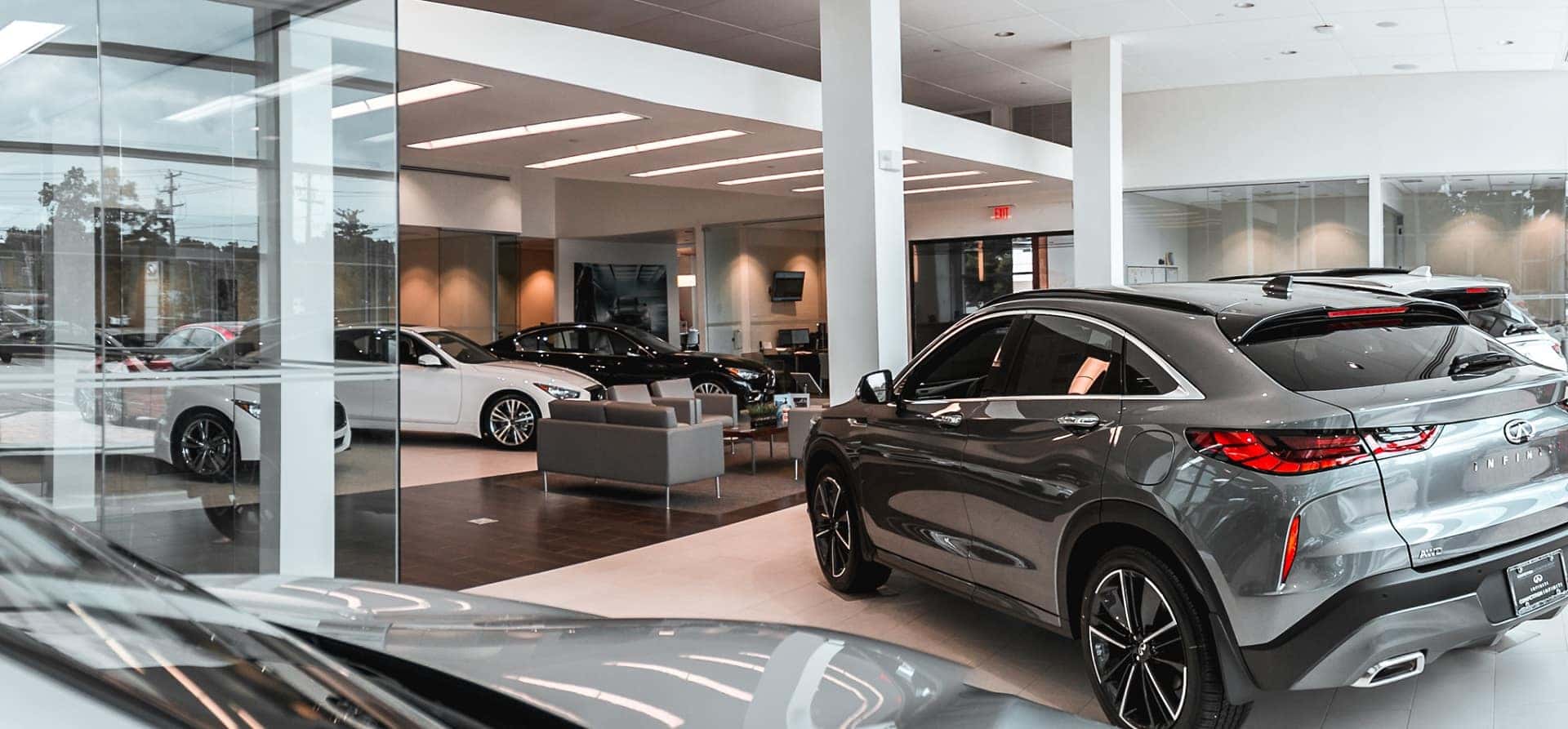 Originally spotted by Car Buzz, INFINITI's parent company, Nissan, filed for a trademark protection for "QX65" with the United States Patent and Trademark Office on December 22, 2022. This patent is applicable for use on land vehicles.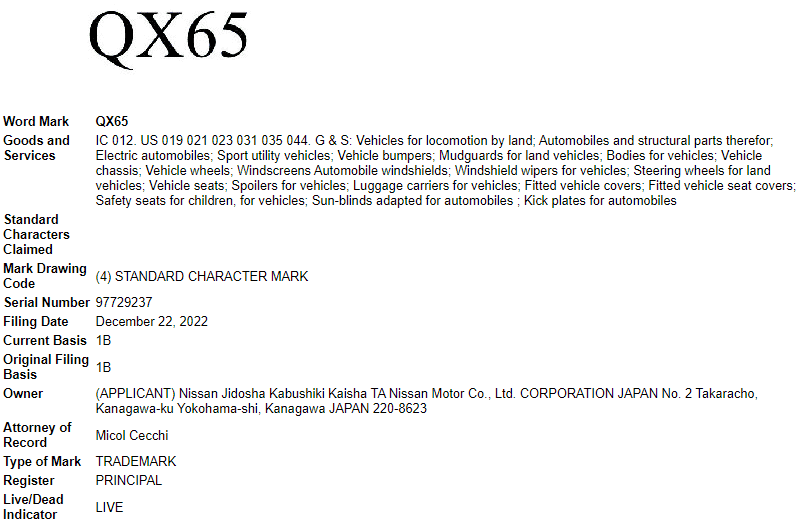 Based on what models we already know, such as the INFINITI QX55, we have some hypothesizing. The INFINITI QX55 is a luxury crossover coupe, described as, "the soul of the INFINITI FX living on in another model." The return of the INFINITI QX55 was long-awaited and highly anticipated. The 2022 INFINITI QX55 was the first crossover coupe segment that INFINITI had created in roughly two decades.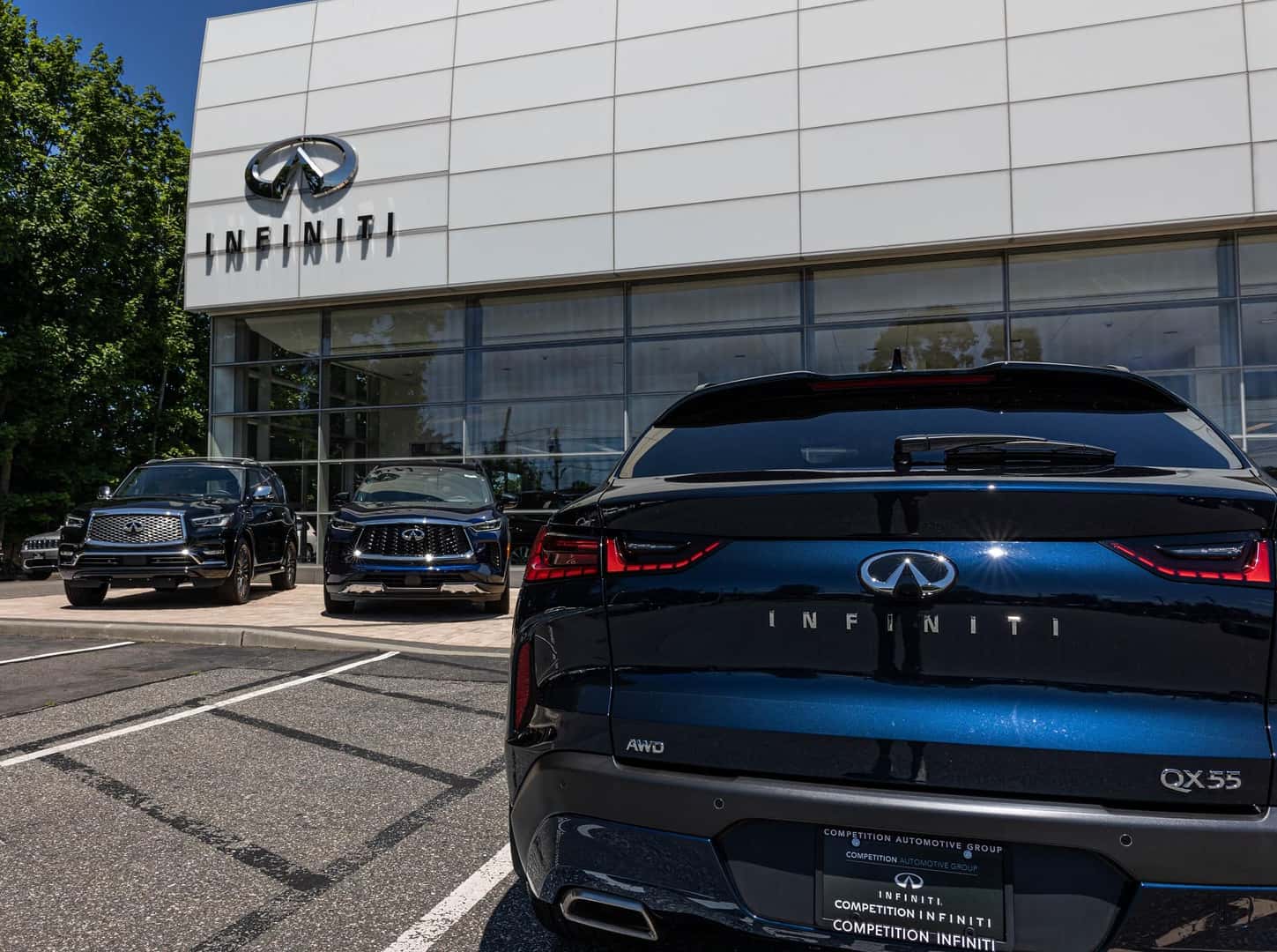 The model of the INFINITI QX55 is described as an "eye-catching crossover coupe silhouette with performance-inspired details". Everyone at Competition INFINITI is buzzing with excitement over the potential that this patent is bringing to the 2023 table. However, it is important to note that nothing is officially confirmed yet. Occasionally, automakers will trademark specific verbiage just to cover their planning bases. Although we are hoping this means big things for INFINITI, it could also just be a preemptive plot!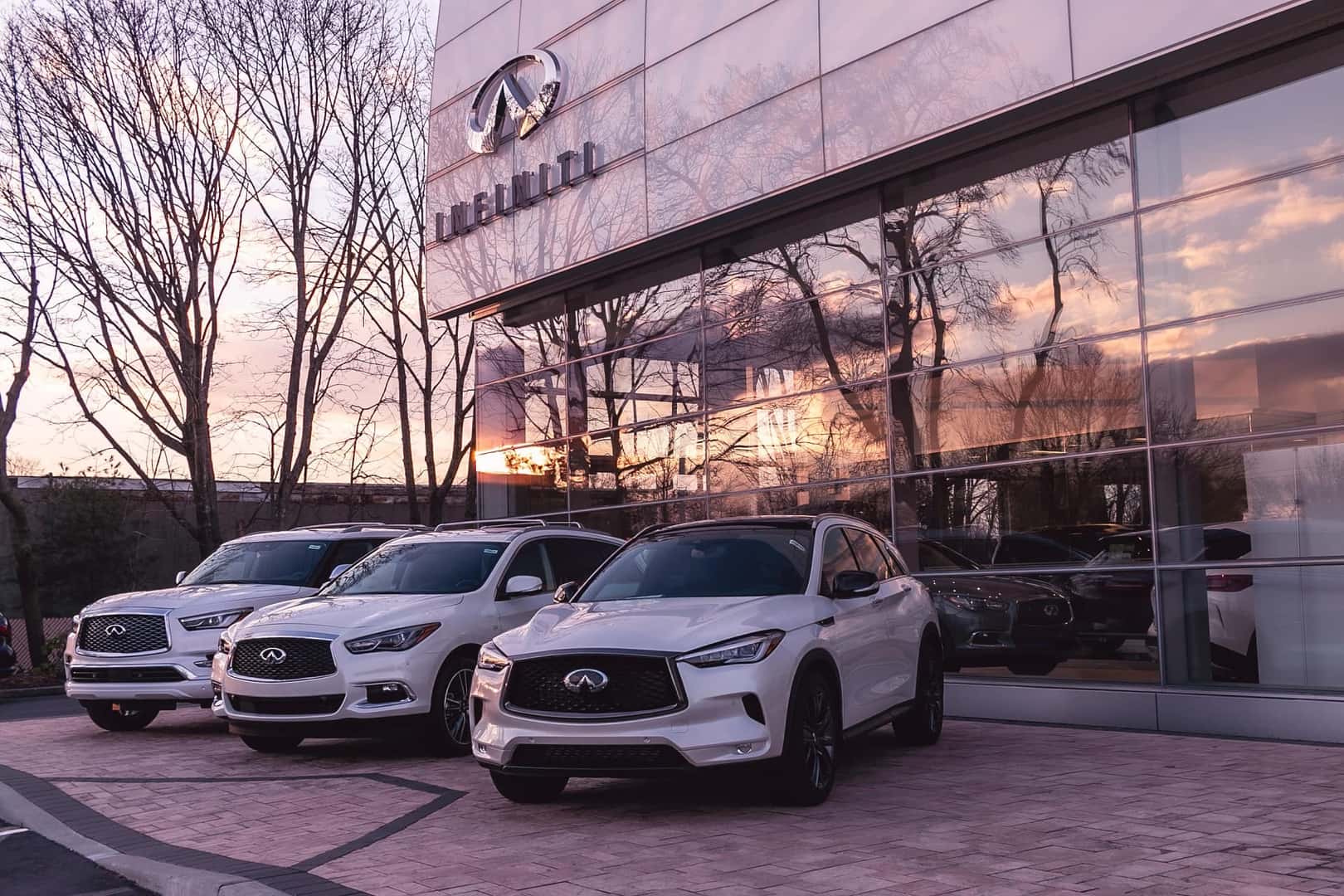 The future is here and Competition INFINITI is excited to hear all about it! Discussing all of the steps of the creative process is so informative and insightful! As a reminder, INFINITI has not confirmed any details yet. Competition INFINITI will keep alert and hopeful for news of a new crossover coupe! Follow our Facebook page for the quickest, most recent updates!