INFINITI Unveils Plans for Brand Redesign!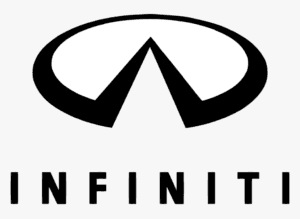 The INFINITI emblem was made to represent the "total ownership experience" for drivers and their cars. This pun is intended as INFINITI aims for our customers' experience to be never-ending, infinite. INFINITI wants to be with their customer every step of the way, "we want the driver to feel like they want to take it on a never-ending road, an infinite road" explains Kyle Bazemore, a senior manager at INFINITI USA Communications. INFINITI aims to support customers every step of the way: from hearing about the showroom, to coming in and perusing the inventory, purchasing the car of your dreams, servicing the vehicle for maintenance, and finally returning for another luxurious INFINITI! 
Despite the punny and well established brand that is INFINITI, the brand has decided to tackle a massive overhaul after being launched in 1990. Announced June 26th of 2022, INFINITI broadcasted recently that their makeover campaign will begin this fiscal year. This overhaul will stimulate more growth of the company and let INFINITI finally leap into the battery-electric vehicle market. INFINITI also plans to develop a more sophisticated and consistent brand image. The redesign will include new looks for INFINITI dealerships, and new design languages for INFINITI vehicles.
INFINITI is following a rigid plan in order to make strides toward a new-age look to separate themselves from the luxury competition. The INFINITI redesign campaign is a 3-phase transformation plan. The first stage was focused on stabilization and recovery of the brand. INFINITI was able to move forward from this first stage due to record profitability, which fiscal year concluded in March 2022. This record-setting sales increase was on the global scale for INFINITI, which led the brand to the current stage, stage two.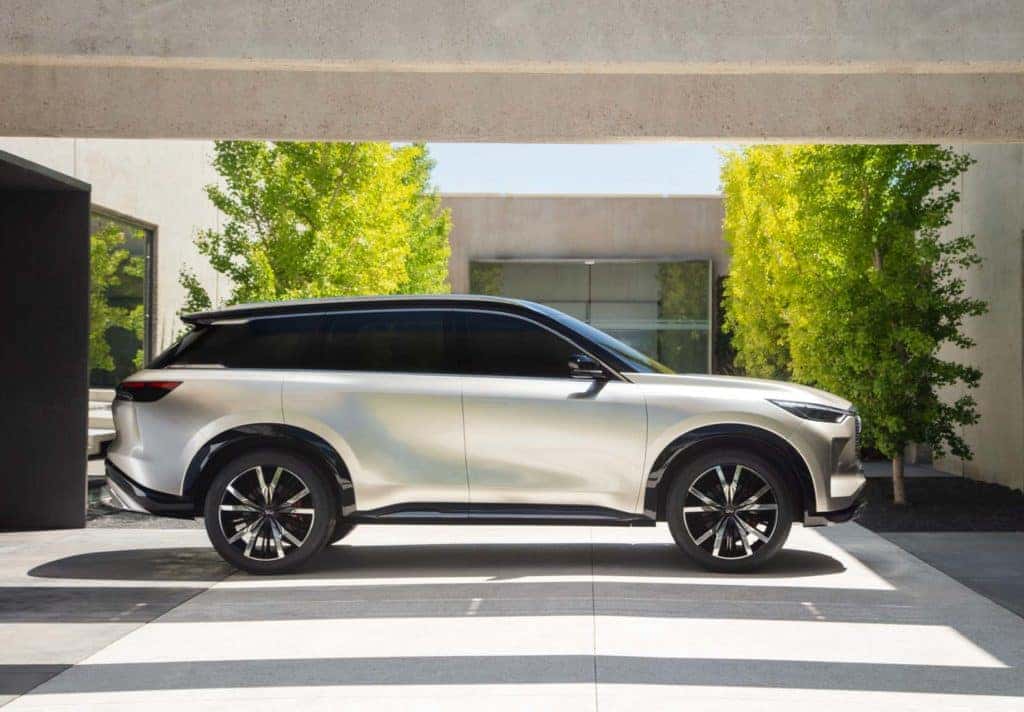 The second stage centers around brand renewal and expansion. These new designs for INFINITI vehicles will also positively impact the interior, exterior and under the hoods of INFINITI models. The redesign plan includes a "flurry of accents to impress customers", including "unique INFINITI scent and signature sound." What piques Competition INFINITI's interest the most in this vague statement is "unique INFINITI scent", we are hoping for some lux in-cabin air fresheners that we have seen from other equally as iconic luxury brands. What are you hoping to see get redesigned and imagined from the INFINITI manufacturers?
Competition INFINITI is so excited to hear more about what exactly this entails and how INFINITI will install these changes in both showrooms and their lineup of fantastic vehicles. INFINITI plans to conclude this second phase of the campaign by March 31, 2026. As this campaign continues, INFINITI's focus will be on reimagining the brand image, as well as renewing INFINITI products and getting prepared for the electrification of the car industry.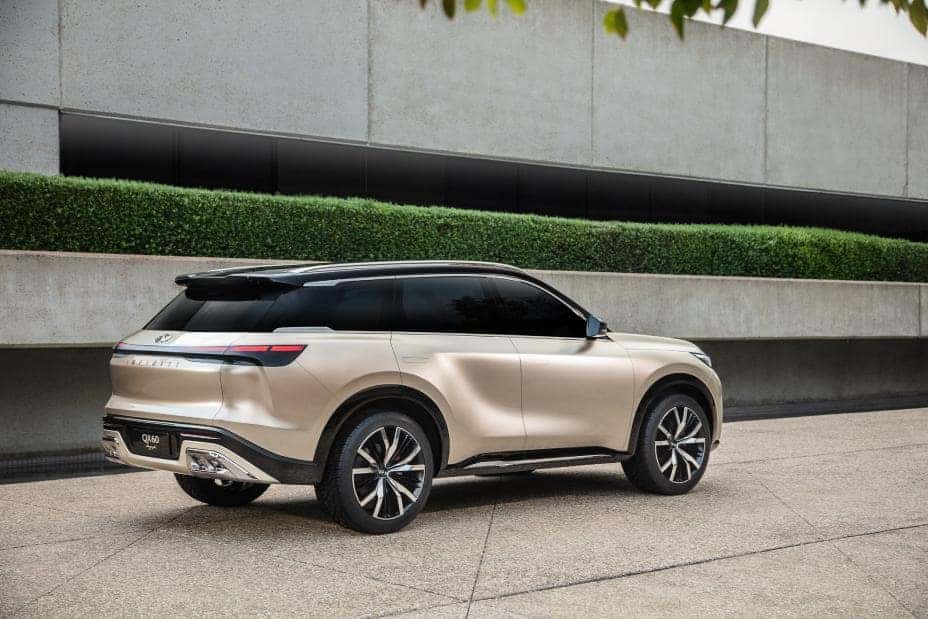 The third phase of INFINITI's strategy will begin in the fiscal year of April 2026. This final part of INFINITI's strategy will focus on innovating and considering new segments, as well as expanding INFINITI's profile to include electrified vehicles. The goal of INFINITI is to eventually have the majority of their global sales coming from fully-electric models in the year of 2030.
The Senior Vice President and Chairman of INFINITI Motor Company, Peyman Kargar, explains INFINITI has a healthy foundation and its employees are ready for more growth, brand-wise and vehicle-wise. This anticipation of growth is something Kargar is expecting year after year. INFINITI is well-prepared with strategies to succeed in the next-gen market of innovative and electric vehicles.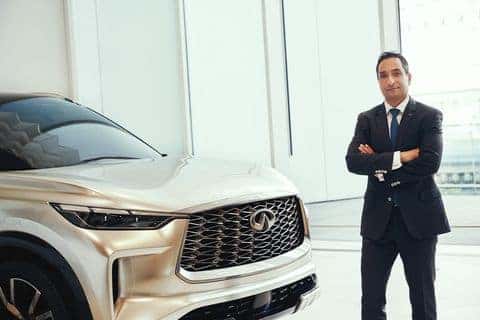 Thankfully, we don't have to wait until the conclusion of phase two to see the updated image for the brand. INFINITI will reveal their makeover towards the end of this fiscal year, which ends March 31, 2023. Competition INFINITI is wordlessly anticipating this new reveal, as this unveiling will include a "new face" on upcoming models with various other styling updates.
Competition INFINITI will be keeping our ear to the ground with any and all updates in regards to INFINITI's redesign of the brand. As the phases continue to play out, Competition INFINITI will be reporting updates on both our Instagram page, as well as on our blog! In the meantime, customers and car enthusiasts alike can check out our new and pre-owned inventory and see all of the phenomenal and head-turning INFINITI vehicles that we have to offer!
*All INFINITI models shown are 2022 models.