How To Avoid Potholes and Maintain Pothole Damage
Although Long Island hasn't experienced much snow this winter, keep in mind that winter is still amongst us and so is pothole season!! Cold temperatures and snowy icy roads lead to a number of potholes on the roads throughout Long Island. You most likely come across a handful of potholes on your everyday commute to school or work.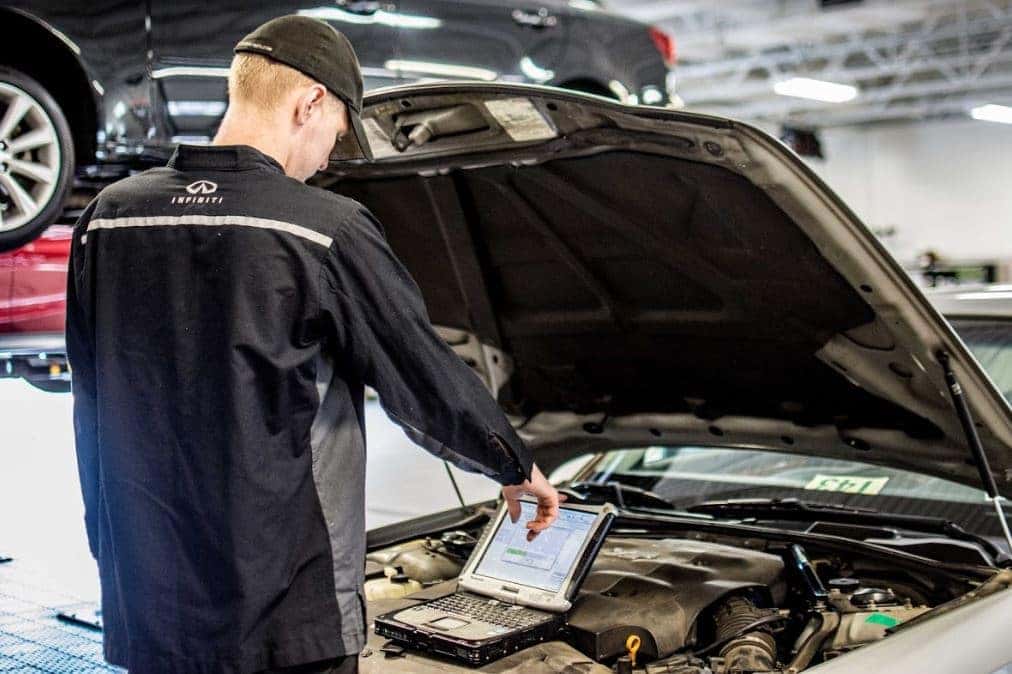 Here at Competition INFINITI of Smithtown we compiled a short list of tips and advice for avoiding potholes and how to maintain the overall performance of your vehicle when hitting a pothole.
Tips for Avoiding Potholes
Leave extra space between you and the vehicle in front of you when driving. Not only is this a safer way to drive, but you will also be able to spot potholes on the road ahead.
Check to make sure your tires are properly inflated. Check your owner's manual or see a professional to see if your tires are inflated to the recommended level. You do not want to hit a pothole with over-inflated or under-inflated tires; this will cause more damage to your vehicle.
Drive slow & try to avoid puddles. Driving slow will give you more time to react to potholes. Try to avoid puddles in a safe manner when you can. You never know what lies beneath a puddle; there is a good chance a pothole could be present, especially during pothole season.
Avoiding every single pothole you encounter when driving is impossible. If you end up hitting a pothole, there are some signs you should look out for:
Signs of Pothole Damage
Steering wheel seems off-center or is shaking
If you hit a pothole and your steering wheel seems off center; you may need a wheel alignment. If your steering wheel shakes while driving, there may be a wheel balance issue or a tire or rim may be damaged.
Your car pulls to one side
Your vehicle's alignment may be out of place.
You hear weird noises
Weird noises coming from your car could be due to a handful of issues. If you just hit a pothole and start to hear weird noises you may have damaged your cars exhaust.
You have a flat tire
You will most likely realize when you have a flat tire. We advise you to pull over in a safe area and stop driving on your flat tire. Driving with a flat tire will only cause more damage to your vehicle's wheel.
Don't give up your ability to control pothole damage!
Stop by Competition INFINITI of Smithtown to inspect your vehicle's alignment, balance and visible damage caused by potholes. Schedule a service online or stop by our Express Service where no appointment is necessary. Contact us with any questions or concerns you may have. Be sure to also check out our service & parts specials to see how you can save on your next visit! We look forward to seeing you at our INFINITI dealership located at 587 Middle Country Road, Saint James, NY!