Forward Emergency Braking
INFINITI helps you to monitor your surroundings by using advanced technology to measure the distance between your vehicle and the vehicle in front of you, as well as the speed of both vehicles. This INFINITI innovation can detect the possibility of a collision and help you to avoid it.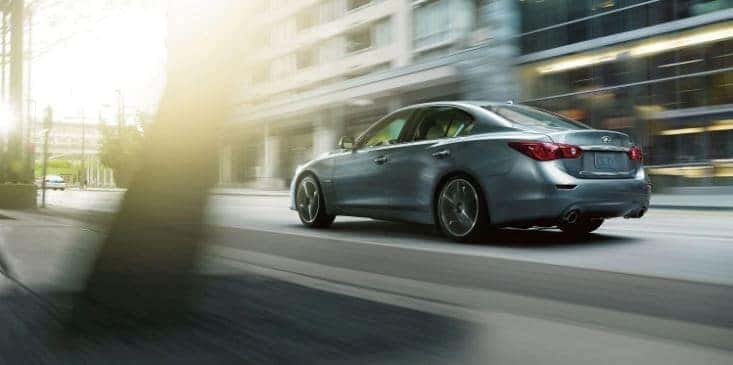 Two-Stage Warning System
Risk Detected

The system will alert the driver with visual and audible cues and lifts the accelerator pedal up. If the driver releases the accelerator, the system will then apply partial braking.

Collision May Occur

If the driver doesn't take action, the system will then provide an additional set of warnings, and then applies harder braking in order to help the driver avoid a collision or lessen the consequences of an accident, should one occur.

Stop into our Competition INFINITI of Smithtown dealership at 587 Middle Country Rd, St James, New York 11780 to choose the INFINITI vehicle of your dreams, equipped with Forward Emergency Braking! Our adept team will gladly assist you in finding the car of your dreams, whether it be a brand new INFINITI Q60 or a Certified Pre-Owned INFINITI Q50! Contact us at 631-361-3328 to speak with a Sales Consultant or to schedule a test drive today!