Our Long Island story began way back in 1962 with our founder, Joseph C. Buzzetta.
Joe, as he's known by his friends and family, was a car nut. Born and raised in Long Island, he worked in all aspects of the car business, starting from washing and polishing cars to selling cars at one of the dealers located in his hometown of Huntington at the age of 18! After serving in the military abroad, Joe returned to New York and worked in his family's restaurant, the Bella Vista, then located in Centerport, New York. But automotive was always his first love, and he soon found a way to gather the resources to open an auto service shop with his good friend, Oscar Rubio, on Smithtown Boulevard in Nesconset. As the years went by, Joe was able to procure other franchises (including our Mercedes-Benz franchises) and moved his shop, now a dealership, up to Route 25.
Over the years, Joe's progeny, Joe Jr., Jim, and Nancy have all joined him in the business. The family was able to add additional brands to their family business. Deeply rooted in the Long Island community, the entire family resides locally to the stores and strongly believes in giving back and reinvesting in the community. Some of the organizations that are close to their hearts are the St. Charles Hospital, Alternatives for Children, Paws of War, Stony Brook Children's Hospital, LI 2 Day Breast Cancer Walk, Ward Melville Heritage Organization, Celebrate St. James, Smithtown Children's Foundation, and many others.
The Buzzetta Family takes great pride in their community and they love building relationships with their fellow neighbors. We can guarantee, you'll always be treated like family when you visit a Competition dealership to purchase INFINITI vehicles and more. We believe in developing long-lasting relationships, the kind of relationships our business's foundation is built on. We hope to meet you all soon!
The Competition Automotive Group Throughout The Decades

Competition Automotive Group History Timeline
Competition is what drives us.
The
1960s
Competition Auto Group is launched by Smithtown-native and championship racecar driver, Joe Buzzetta Sr.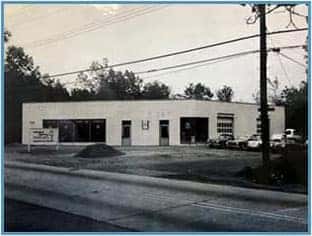 1962: Joe Buzzetta and Oscar Rubio open a
garage where he starts selling and repairing
various cars. Here he also prepares his
racecars for weekend racing,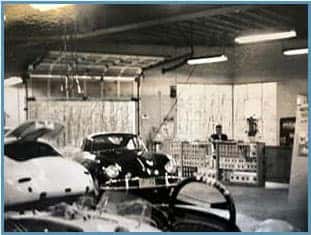 1965: Porsche, BMW, and Datsun franchises
are obtained to start selling new cars.
The
1970s
Mercedes-Benz USA approached Joseph Buzzetta Sr. about opening a dealership in Smithtown, New York.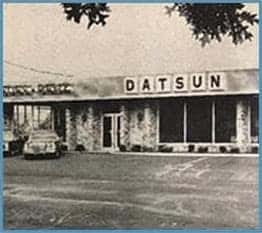 1970: Competition Imports opens at 599 Middle Country Road, starting with the Mercedes-Benz franchise for the first time. This is a decision made by Joe and Oscar in favor of moving their Porsche franchise to Amityville. Now they drop the Porsche franchise and are selling and servicing the more profitable Mercedes-Benz, as well as BMW and Datsun out of the 599 Middle Country Road building.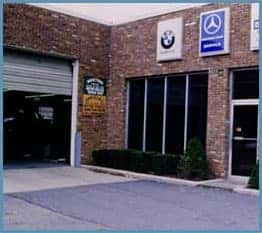 1974: AMC-Jeep dealership is opened at 601 Middle Country Road.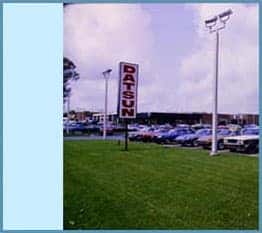 1978: AMC-Jeep franchise is sold; growing Datsun takes over the 601 Middle Country Road building.
The
1980s
Competition Automotive Group continues to define luxury car buying with an ever-growing & prominent spot in the industry.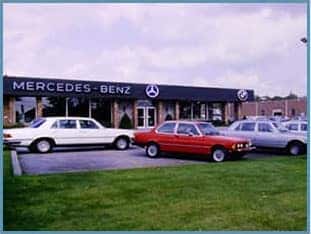 1988: Joe splits with Oscar Rubio in attempt to maintain friendship as business expands. Oscar takes Nissan and moves to new facility nearby; Joe takes remaining Mercedes-Benz, BMW and the plans to open INFINITI.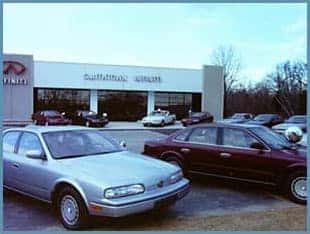 1989: Competition INFINITI opens at 601 Middle Country Road, being one of the first INFINITI dealerships ever.
The
1990s
Competition Auto Group is the largest in the Smithtown auto corridor.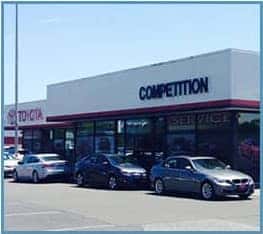 1992: Middle Island Toyota is acquired.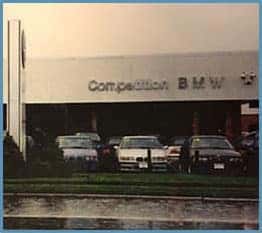 1995: Mercedes-Benz of Smithtown separates from BMW and moves into new dealership location across the street at 630 Middle Country Road, where it is now.
1998: Middle Island Toyota is expanded with elevator and second floor, rebranded as Competition Toyota of Middle Island.
The
2000s
Mercedes-Benz of Huntington opens.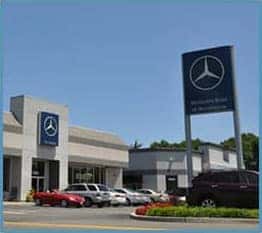 2001: Mercedes-Benz of Huntington opens as a new dealership.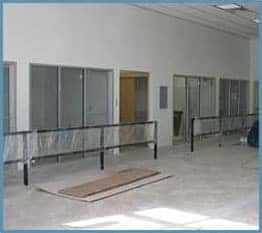 2005: Mercedes-Benz of Huntington does service renovation, combining New and Pre-Owned showroom buildings with a service drive in the middle.
2007: Smart Car Center of Smithtown Opens.
The
2010s
Mercedes-Benz of Smithtown celebrates its 50th Anniversary.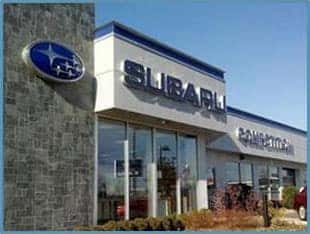 2010: Competition Subaru opens at 463 Middle Country Road, replacing Smart Car.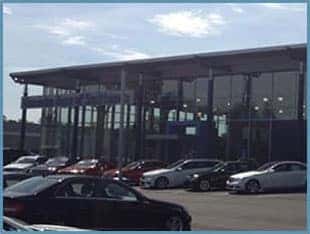 2013: Mercedes-Benz of Smithtown is fully renovated, demolishing everything of the shop and digging a basement. The building is enhanced with a second floor, a service drive, and a basement with capabilities to store cars.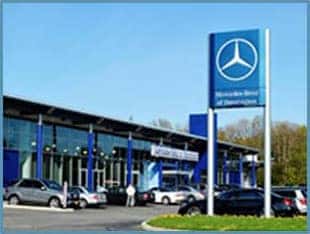 2013: Mercedes-Benz of Huntington is renovated, everything in front of the shop is demolished and rebuilt in three stages going from west to east. It relocates and expands the service drive, gets a second floor with additional offices and an AMG display with a car elevator, which seconds as a car display in the waiting area.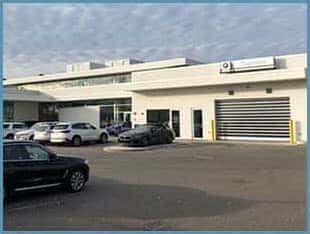 2014: Competition BMW is renovated, receives a service drive and the building is expanded westward on to additional property that is acquired, between 587 and 599 Middle Country Road.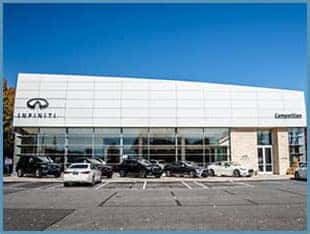 2017: Competition INFINITI moves into a larger, newly renovated building with a
service drive at 587 Middle Country Road.
2017: Competition auction begins.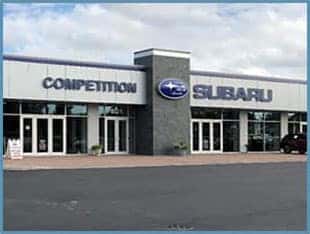 2018: Competition Subaru moves into a newly renovated and expanded building with a service drive where Competition INFINITI formerly was, at 601 Middle Country Road.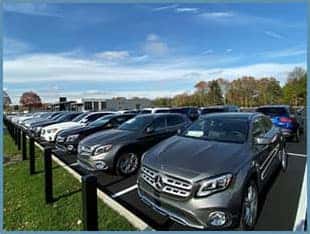 2019: Mercedes-Benz of Huntington builds parking lot next door, effectively doubling its parking capacity.