2020 INFINITI QX50 Features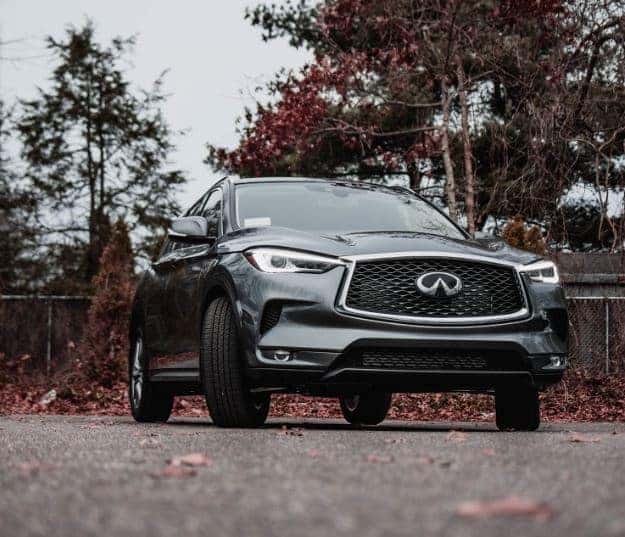 INFINITI USA shares with us everything we need to know about the New 2020 INFINITI QX50. Head to their website to find out more about the INFINITI QX50.
Performance
The 2020 QX50's 2.0L world's first production VC-Turbo 4-cylinder engine automatically transforms at specific moments during your drive to provide optimal performance and efficiency.
Active Torque Rod
The QX50's Active Torque Rod helps eliminate engine noise and vibration during acceleration by counter-balancing vibrations.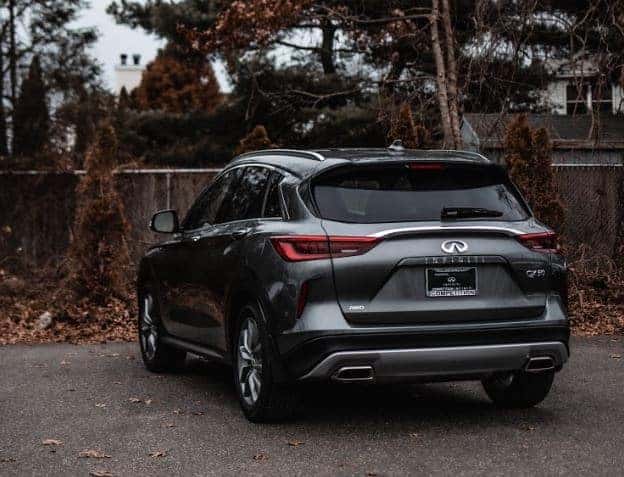 Technology
Direct Adaptive Steering
By using an electronic connection between the wheels and the steering wheel, INFINITI's exclusive Direct Adaptive Steering technology eliminates the constant movement of traditional mechanical designs. This feature allows for incredible precision and control, allowing you to drive comfortably when on rough surfaces.
Intelligent All-Wheel Drive
INFINITI's intelligent all-wheel drive instantly adapts to changing conditions. Wheelspin, throttle, and speed are monitored and up to 50% of the available power can be sent to the rear wheels for better traction.
ProPilot Assist
A combination of Lane Keep Assist and Advanced Intelligent Cruise Control helps make for easier highway travel. Once activated, your vehicle monitors the vehicle ahead of you as well as the lane markers through radar and optical systems. This helps keep your vehicle centered in its lane while also at a safe distance from the vehicle in front of you.
Forward Emergency Braking
This feature scans for potential frontal collisions with pedestrians or the vehicle in front of you. It can also help brake in an emergency to help avoid frontal collision.
Lane Keep Assist
This feature helps steer the car and eliminate small steering corrections for you by monitoring lane markings and helping the vehicle stay centered in the lane.
Intelligent Cruise Control
This feature monitors your vehicle's speed and distance for you by automatically adjusting your speed, along with the ability to adapt to a full range in traffic. This feature also has the ability to come to a complete stop if needed.
Lane Departure Warning and Prevention
This feature allows you to focus on the road by providing warnings as well as intervention when the vehicle drifts out of lane.
Distance Control Assist
This feature keeps an eye on what's in front of you and helps keep distances that are set by the driver by pushing back the acceleration pedal when the vehicle ahead is closer than the present distance.
Head-Up Display
The QX50's Head-Up Display projects a semi-transparent readout of information onto the lower windshield. Examples of information displayed on the windshield include speed, navigation and warnings.
Stop by Competition INFINITI and test-drive vehicles like the 2020 INFINITI QX50 or the 2020 INFINITI QX60. Schedule a service online or contact us with any questions or concerns you may have. We look forward to seeing you at our INFINITI dealership located at 587 Middle Country Road, Saint James, NY!