2019 INFINITI QX30 Review
The highly stylized 2019 QX30 attempts to connect the experience of compact hatchbacks and high-riding crossovers. Its unmistakable sheet metal is straight from INFINITI's design studio, but its platform and powertrain are courtesy of Mercedes-Benz—specifically the CLA- and GLA-class. This little luxury ute shares their 208-hp turbocharged four-cylinder and seven-speed automatic transmission. The QX30 boasts a nicely crafted interior and the hatchback heartthrob thrives on active handling and expressive styling.

Inside, the QX30 puts on a good show. INFINITI has mixed its own distinct design and premium materials with several components from Mercedes-Benz donors. The cabin looks and feels upscale here—even if rear-seat passengers are cramped. Every QX30 has a leather-wrapped steering wheel and leatherette trappings on the dash and center console. Those who want fancier features will have to spring for the top-tier Premium and Sport models. These are exclusively available with options such as ambient interior lighting, genuine wood trim, and a faux-suede headliner.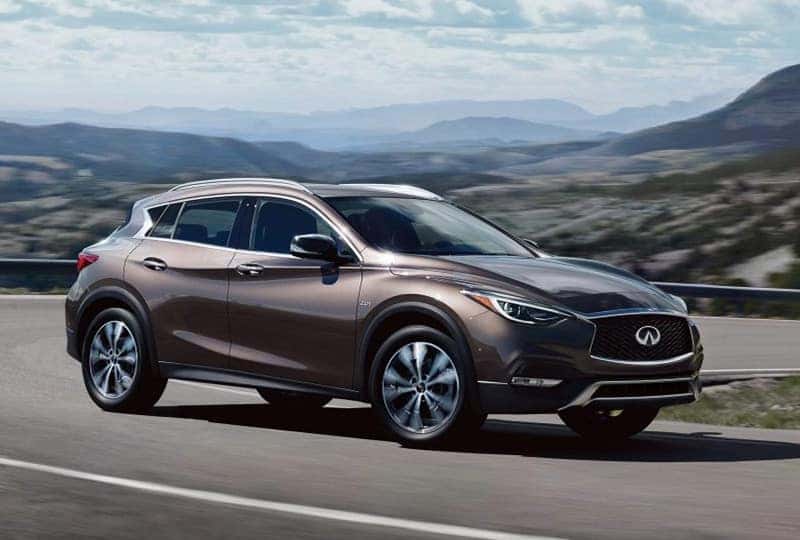 Every QX30 has 208 horsepower and 258 lb-ft of torque, which helped both the front-drive Sport and the Premium AWD bolt to 60 mph in 6.2 seconds. Its snappy throttle response at low revs makes for lively rides around town.
To read more, click here.
If you are interested in purchasing a new INFINITI model, stop into our Competition INFINITI showroom at 587 Middle Country Rd, St James, New York 11780 to see a model in person. Whether you're looking for something new or something pre-owned, our skilled team can assist you in finding the perfect vehicle. Contact us at 631-361-4636 to learn more about our vehicle specials and schedule your test drive!